The University of Divinity welcomes and provides overseas students with a safe, enjoyable and rewarding place to study. The University complies with Australia's law to promote quality education and consumer protection of overseas students. Pastoral and academic support is offered to all students.
Support for Overseas Students
The University offers a range of services to support and help students to succeed in their studies. These include:
A compulsory orientation program for all new overseas students
Library orientation
English language skills assistance
Academic skills assistance
Course advice and course planning
Pastoral care
Reference to other services and emergency contacts
These services are delivered by each College for their overseas students.
If you are a current overseas student and require urgent assistance, please call the University's 24-hour hotline on 1800 775 691.
Overseas Student Support
This resource containts weblinks and contact details to a range of external providers offering services in Australia relevant to an overseas student. Services include: emergency; counselling and mental health; housing and tenancy; financial; legal; transportation.
Apply for Admission
Overseas students may commence studies in Semester 1 or Semester 2 each year. The closing dates for applications are 15 April and 15 November.
Not sure if you should apply as an overseas student or a domestic student? Check out our Types of Students guide for more information and definitions.
Pathway to Victoria Scholarship
The Victorian Government is offering scholarships of up to AU$2500 to eligible overseas students who complete an approved English Language Studies Centre for Pastoral Ministry (ELSPM) program or Foundation Studies Program, before commencing their award degree at the University of Divinity in 2023 or 2024.
The Pathway to Victoria Scholarship Program has been made possible by funding from the Victorian Government through Study Melbourne.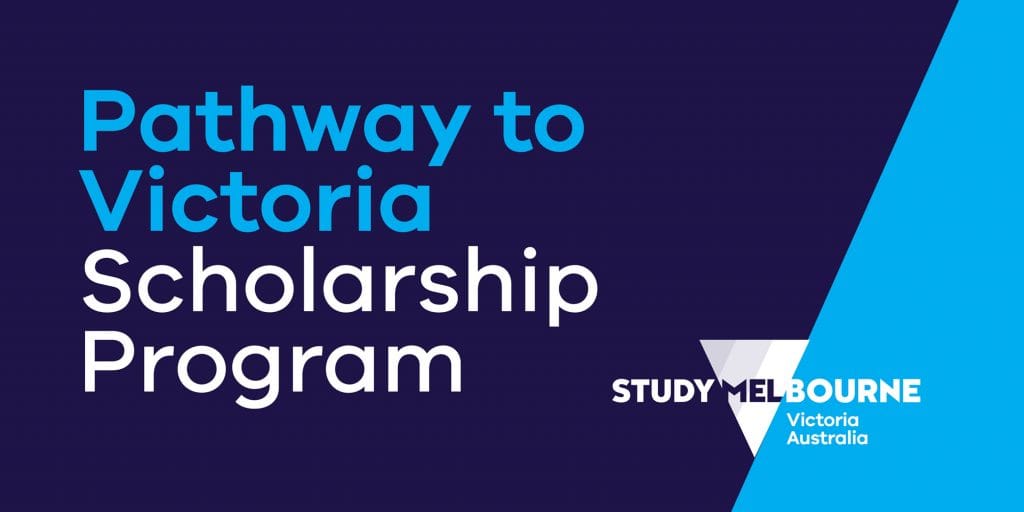 Overseas Student Sponsor
Many of our overseas students are sponsored financially by a third party, such as a church or religious institution in their home country. If your church or religious institution would like to find out about becoming a sponsor of an overseas student, get in touch with us for more information.
Fees and Charges
Tuition fees and how to pay are available on the Fees page.
Fees for overseas students are the same as those for domestic students. Overseas applicants are charged an application fee of AUD$300.
Enrolment and Student Details
Once successfully admitted into a course of study at the University of Divinity, overseas students must be enrolled in a full-time study load (contact your College Registrar or Course Advisor for more information on the requirements for your course).
All overseas students are required to enrol into the required number and classification of units for each study period of your enrolled course of study.
Manage your enrolment and student details
If you are unable to commence the course in the semester you applied for, you may be able to defer commencement. For more information, read our Deferring, Suspending or Cancelling Enrolment Guide for Overseas Students.
More information about studying in Australia
Study in Australia
Education Services for Overseas Students