Summary information
Postnominals
GDS
CRICOS code
N/A
Colleges where it can be studied
Stirling Theological College
Overseas students
No
AQF level
Level 8 – Bachelor Honours Degree, Graduate Certificate, Graduate Diploma
Study load
Study mode
Online
Blended (combination of Online and Face-to-face)
Face-to-face
Duration
Up to three years part-time
Cost of study
The Graduate Diploma in Supervision requires completion of 6 standard postgraduate units. Fees for 2020 are $2,640 per standard unit or $15,840 for a full-time year (6 units).
Fees are subject to change from year to year. For more information about fees, please visit the Fees page.
Detailed information
What this course is about
The Graduate Diploma in Supervision provides advanced multi-disciplinary knowledge and skills in the supervision of individuals and groups in the helping professions. Students learn to implement a range of approaches and methods to help supervisees reflect, learn, and nurture support structures in communities, all with a view to safe and sustainable practice. They exemplify and encourage a culture of self-care and care of others and acquire skills to manage a professional supervision practice.
Professional accreditation
The Graduate Diploma in Supervision is an Australian Association of Supervision recognised supervisor training program.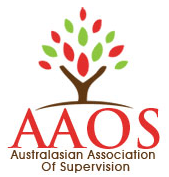 Course learning outcomes
Graduates of the Graduate Diploma in Supervision
have knowledge of advanced skills and processes of supervision within a theological, spiritual and ethical framework;
apply theological reflection and contextual awareness to the process of self-evaluation in order to assist others to realistically assess their professional practice;
apply a reasoned and coherent rationale for peer and group supervision in multi-disciplinary contexts;
assist individuals, organisations and communities to discover and implement new and relevant ways of practice;
apply the skills and processes of supervision in particular contexts (e.g. spiritual direction, chaplaincy, healthcare practice, pastoral ministry, education).
Follow on study
Graduates may be eligible to proceed to a Master's degree at the University of Divinity.
Admission
Admission dates
Admissions for first semester 2020 close on Friday 14 February 2020.
Admissions for second semester 2020 close on Friday 17 July 2020.
Admission criteria
Successful completion of an undergraduate degree, or an approved equivalent. In addition, a person who applies for admission in the Graduate Diploma in Supervision may only be admitted if he or she a) has completed a Statement Supporting Enrolment Form and an interview with a Graduate Diploma in Supervision course advisor; and b) the course advisor certifies that the applicant:
has adequate experience of supervision as a supervisee
has a reference from a supervisor that indicates a capacity for self-awareness
has relevant life experience to undertake the award.
How to apply
Course structure
The Graduate Diploma in Supervision consists of 144 points comprised of:
1.    Either DP8015S The Art of Supervision (48 points) or both DS8021J Individual Ministry Supervision (24 points) and DS9131J Peer and Group Supervision (24 points)
2.    One of the following units:
DP9068S The Practice of Supervision: Practicum (48 points)
DP9331J or DS9331J Professional Supervision in the Field (48 points)
3.    48 points from the following units:
DS9141J or DS9149J Supervision, Leadership and Reflective Practice (24 points)
DS9061J or DS9069J Relational Psychodynamics (24 points)
DP9017S Supervision in Spiritual Care using Critical Reflection (24 points)
DP9010S Engaging Diversity: Reflection, Discernment, Formation (24 points)
Academic dress
Academic gown
Black Bachelor gown
Headwear
Black trencher
Hood
None
Where to get further information
Enquire about this course